We Look Forward To Helping You With Your Demolition Needs.
Send us a message or call us and we'll get back to you as soon as we can.
OPENING HOURS:
Mon – Fri: 9am – 7pm Sat – Sun : 10am – 5pm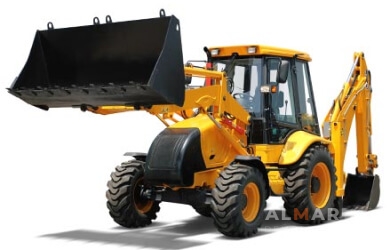 Contact Form
Please feel out the form below and someone from our team will get back to you promptly.

Michael Waisman
2023-10-23
Almar team was the best to work with very responsible! My entire kitchen and flooring was removed. I will definitely call them back for a full interior demo.
David is punctual, reliable and honest. Would refer Almar 💯. They did what they were hired to do and then some. Thanks again!!
leon kaplivsky
2023-07-13
One positive experience. Very professional and very reliable team. Had my free standing garage removed completely. The job was done fast and clean. Very recommended
Hi there. I had a hard time with the demolition project in my new business location. Initially, I didn't pay that much attention to quality of work thinking that destroying is easier than building. First demolition crew made huge mess with demolition supporting wall! It was nightmare. I fired this guys and took Almar following advice of my good friend. They have rebuilt the wall and finished leftovers fast and clean. Strongly recommend.
Almar Demolition was extremely professional, skilled and very diligent in communication. I would recommend this company to anyone, especially to those doing their first renovation project. To provide an example of their skill, they were able to preserve my original granite countertop during demolition ensuring it didn't snap during the take-down. Thank you to Al & Mart and their team for their great work.
I finally finished with my basement demolition project and now ready to renovate it. I want to share my experience with Almar Demolition company. Financial part is pretty costly and i have to mention that final cost wasn't different from other estimates I have received from other companies. Throughout the conversation the way the explanation of work and process was described to me I could understand that I was talking with people that had relevant experience and knowledge. I wan not wrong about Alex and Martin. Amazing set up and organization, precise following of schedule and clean and dustless environment after finishing made me very happy. It was good choice. Thank you Almar Demolition.
Ofra Stepanian
2023-03-30
I recently hired Almar to demolish my basement and they did an awesome job! The team was super professional and efficient from start to finish. They arrived on time and got straight to work, tearing down walls, flooring, and fixtures in no time. They were careful to protect the rest of my house from any debris and cleaned up thoroughly once the job was done. Communication was top-notch throughout the project. They kept me in the loop about everything and answered all my questions quickly and professionally. Best of all, they finished the job on time and within my budget. I was really happy with the quality of their work and would definitely recommend them. Overall, I was super impressed, they were friendly, professional, and really knew what they were doing.
daniel guberman
2023-03-23
So, I had this demolition job done by Almar, and gotta say, it was pretty good! These guys showed up on time, which is a rarity these days, and were cool about money stuff when I hit a rough patch during the job. When it came to the actual demolition work, they were real pros. They did it quickly and carefully, and I could tell they knew their stuff. Safety was a big deal for them, which was reassuring. All in all, I'd definitely recommend these guys if you need anything torn down. They were easy to work with and did a great job. If I need something else demolished, I know who I'm calling!